m bored.. found this old class picture of mine so simply put it up..

miss the 5ST1 moments!
the craziest, naughtiest first science class in SMK Sri Andalas!!!



right in front of our classroom! we camwhored(the whole class!) till we were late for physics class!


the same photo which i played with the effects!




my BFFs!
(

clockwise from left : anusha, ongie, mua!, anan and harveen

)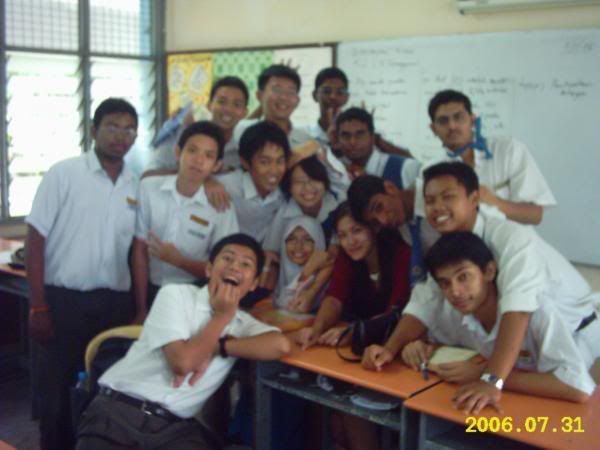 the guys + me n suraya with Pn Tan


the girls (includes jasvinder) with Pn Tan




few of us camwhorers with Pn Syarifah~
most sporting maths teacher!


us ribena kids during farewell party '06


and another one with us ribena kids


us "high achievers" at the majlis penyampaian hadiah for SPM
*proudly speaking* haha




ah....
those were the days..
i didn't camwhore so much till that particular year,,
for a few months we brought cams to school and non-stop snap snap snap everyday!
hahahaaha...
best moments in lyf~!


-out-