ehheheheh..

something funny is going on now in the life of this lazy psycho...

i'm cross stitching!!!
oh yeah..




so these are the stuffs for my cross stitching..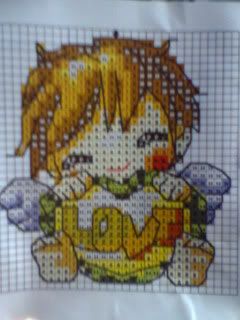 the patterns i'm doing..

and from....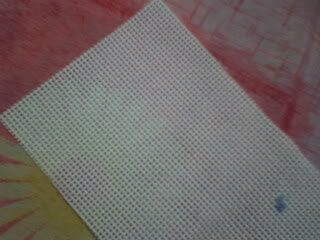 to..

day ONE




did with the guidance from xhie hweai..
wa.. i thought i could self learn but the manual ended up in mandarin!
thank God for xhie hweai,,
and so i started suckily..
but i caught up with the flow..

started with the rainbow one first..

and...

by day 2 i got...




haha.. going slow cuz i miscounted the number of stitches and have to adjust.. T_T
but then it's going very well!

hahaha..
well.. wish me luck on this!

-...-

next, i got my hand done for mehendi / inai / henna on wednesday and how do i love the colour!!
tho the pattern kinda cacat alil.. looked smudged here and there but me love the colour!
tho it faded so fast..
today it's quite faded already..

probably i wash my hands too much,
haha

check it out!

pre-washing....




this look nice!!

and after the wash...




on my palm..




here the fingers.. kinda smudged.. tak jadi..
sobs~

but overall i love it!

got so many responses from people..
my friend went like "steph you getting married ah?"
and another was like "smelly lar.. eee"

and in the bathroom, one girl came to me and asked where i got it.
i answered my friend's friend and she was like "wow.. nice~!"

thank you!

hhee..
then some j.b. kia made monkey faces when he saw it and reacted as if i threw shit on his face.
and that was what he said exactly replacing the face with my hand..
mangkuk tul..

but then again..
these kinda comments and responses are quite what i seek for..
just ponder awhile lar..

how something as simple as putting henna on a non-indian / malay's palm effects all..
and.....
this satisfies my tinee-tiny hidden attention-seeking personality of myself..
hahahahahaha..

what's wrong with me putting on henna??!!
i just love it...
not to say it's weird or what..
we're malaysians!

and i'm an indianized chinese..
woohoo~!